CAREER OPPORTUNITIES
Join the Spotswood team and build your future.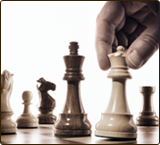 With locations all across the country, Spotswood Consulting offers exciting and rewarding career opportunities to highly motivated and skilled technology professionals.
Why work at Spotswood Consulting?
With numerous opportunities for career growth, outstanding benefits and a competitive salary, Spotswood Consulting provides the environment for success.
We are seeking talented, motivated professionals who desire to excel in personal and professional growth.
Career development
At Spotswood Consulting, we offer a full range of resources to promote successful growth and advancement. Our employees experience the opportunity through dynamic training and programs that cover leadership, interpersonal, business, and technical curriculum that promotes both personal and professional growth.
We encourage and welcome hearing from professionals for internal or external positions, with expertise in Technology, Business Development, Recruiting and Customer Service.
Apply today!
If you are interested in applying for current job opportunities, please send your resume to careers@spotswoodconsulting.com.
ABOUT Spotswood Consulting
Our values are working smarter, excellent customer service, strategic focus, and integrity coupled with strong business ethics. Our company is a sought after place to work because of the culture we created that promotes satisfaction, and personal and professional growth.
read more about Spotswood Consulting
PEOPLE ARE TALKING
Spotswood Consulting has played an intricate role in the success of our mission critical projects through delivering Project Based Solutions, as well as Staff Augmentation Solutions.
Infrastructure Construction Company